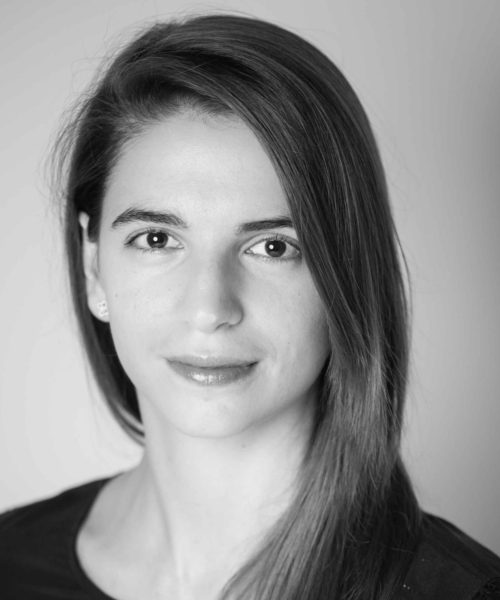 Florence Houisse
Partner
[email protected]
+33 1 40 73 16 53
Presentation
Florence Houisse has been a lawyer at the Paris Bar since 2014. She obtained a Master's Degree in Intellectual Property Law from the University of Paris II Pantheon-Assas and a Certificate of Intellectual Property Law from New York University.
Florence Houisse joined Kern & Weyl after her graduating first as an associate and then as a counsel.
Since January 1, 2023, Florence has been nominated as partner of Kern & Weyl. She also works with Castaldi Partners as a consultant in the IP Alliance.
---
Graduating in French and American Intellectual Property Law, Florence Houisse assists French and international companies in the protection and defense of their intangible assets.
She advises and represents French and international clients in Intellectual Property matters (copyrights, trademarks, designs, patents) as well as in unfair competition matters.
She works in various sectors such as new technologies (NFTs, Blockchain, Artificial Intelligence), video game, digital art, fashion and jewellery.
Florence has developed her own practice and has significant experience in video game, digital art and NFT industries. She assists and represents numerous video game studios, publishers and digital artists in structuring and negotiating agreements dealing with the creation, publishing and distribution of video games or digital arts. She thus has a solid experience and an operational approach to advise and assist the actors in these fields.
Florence also assists her clients in the creation, follow-up and enforcement of their anti-counterfeiting policies. Florence Houisse intervenes in anti-counterfeiting in the context of customs detention procedures and works in collaboration with local authorities (customs, police, gendarmerie).
She is a member of the Association of Practitioners of Trademark and Design Law (APRAM).
Her working languages are French and English.
---
Experiences
Defending a major American group in the fashion industry as part of the fight against counterfeiting.
Representing a trademark holder in the wine and spirits sector in the procedure C-622/18 before the Luxembourg Court of Justice.
Representing one of the main company in the French automotive sector in a legal action against a competitor in the context of the imitation of a reputed trademark.
Advising a famous Spanish ready-to-wear brand (anti-counterfeiting, copyright and design infringement actions).
Defending an Italian textile industry company in an action for copyright infringement regarding a lace.
Assisting indie video game studios in the pre-production, production, editing and distribution of video games.
Assisting indie video game studio in the course of the adaptation of a video game into a TV series.
Assisting video game publishers in the drafting and negotiating co-development and publishing agreements.
Assisting a GAFAM in the transposition of the Directive 2019/770 on certain aspects of contracts for the supply of digital content and services (legal guarantee of conformity) in France.
Assisting a minting and distribution NFTs platform in drafting of the terms and conditions of the platform and of the NFTs, including a certificate relating to the intellectual property rights assigned/licensed by the NFT issuer to its buyers and sub-buyers.
Assisting a NFT platform for the use of sportsmen's image in connection with the minting and distribution of NFTs.
Assisting Play2Earn game studios in ensuring compliance of their project with gambling and betting regulations.
Assisting digital artists in the exploitation of their digital works (NFTs).
---
Training
Certificate in Intellectual Property Law, New York University (2014)
CRFPA – CAPA (2011 – 2013)
Master II Research – Literary, Artistic and Industrial Property Law, University of Paris II Pantheon-Assas (2011)
---
Publications
Conferences, podcasts
"Legal meeting: Legal and financial Wild West? Update on French and European regulations", Opéra Comique, December 2022
"NFT Morning – NFT and Gaming", NFT Morning (Podcast), October 2022
"Introduction to Copyright", MixIT 2022, May 2022
"Which law in the Metaverse?", 11th ACE-JA national convention, May 2022