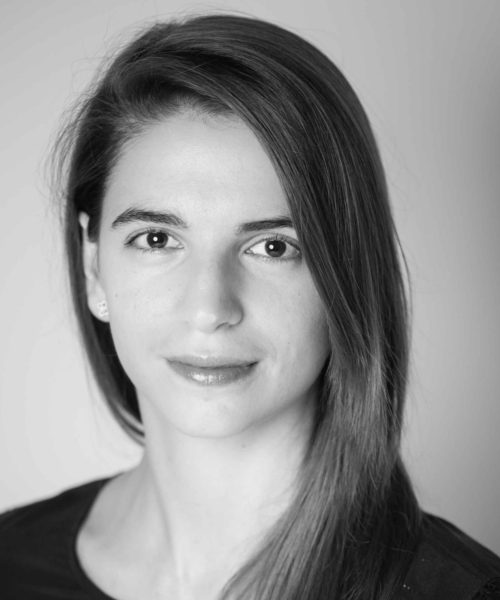 Florence Houisse
Counsel
[email protected]
+33 1 40 73 16 53
Presentation
Florence Houisse is registered at the Paris Bar since 2014. She has a Master II Law of Literary, Artistic and Industrial Property from the University of Paris II and a Certificate of Intellectual Property Law from New York University.
She is Counsel at Kern & Weyl and a Consultant at CastaldiPartners as part of the IP Alliance between Kern & Weyl and CastaldiPartners.
---
With a dual background in French-American intellectual property law, Florence Houisse assists French and international companies in the protection and defense of their intangible assets, in particular in the luxury, fashion and video game sectors.
She advises and represents French and international clients in intellectual property law matter (copyrights, trademarks, designs, patents) as well as in unfair competition matters.
Florence Houisse assists in particular intellectual property rights holders in their infringement actions. For example, she advises IP rights holders in gathering evidence of the acts of infringement suffered and represents their interests in infringement actions.
Florence Houisse also intervenes in anti-counterfeiting in the context of customs detention procedures and works in collaboration with local authorities (customs, police, gendarmerie).
She is a member of the Association of Practitioners of Trademarj and Design Law (APRAM).
Her working languages are French and English.
---
Experiences
Defending a major American group in the fashion industry as part of the fight against counterfeiting.
Representing a trademark holder in the wine and spirits sector in the procedure C-622/18 before the Luxembourg Court of Justice.
Representing one of the main company in the French automotive sector in a legal action against a competitor in the context of the imitation of a reputed trademark.
Advice and assistance of a famous Spanish ready-to-wear brand (anti-counterfeiting, copyright and design infringement actions).
Defending an Italian textile industry company in an action for copyright infringement regarding a lace.
Assisting video game studios in the pre-production, production, editing and distribution of video games.
Assistance of an independent video game studio as part of the adaptation of a video game into an audiovisual work.
---
Training
Certificate in Intellectual Property Law, New York University (2014)
CRFPA – CAPA (2011 – 2013)
Master II Research – Literary, Artistic and Industrial Property Law, University of Paris II Pantheon-Assas (2011)
---
Publications
"The Area of Application of the Regulations (EC) No. 1383/2003," a brief on the fight against counterfeiting and customs deductions.